Data changes without notice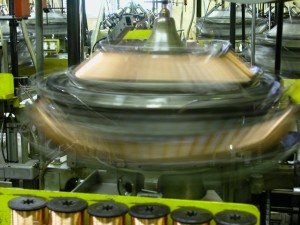 Gli strumenti di ultima generazione di cui si è dotata la nostra azienda negli ultimi anni consentono misure molto affidabili e precise.
In recent years our company has been fit out with most of the last generation test equipments. This allow us to perform precise and affordable measurements on all sensitive technical parameters, especially on the most relevant electrical data like the attenuation, the screening effectiveness, the SRL, the capacitance and so on. Besides, a set of modern production machines has been installed to achieve the most constant and closest possible tolerances over the processing performances. All technical data published by the products' Data Sheets have to be considered the most up-dated ones. Electrical data come from the average values measured in production and regularly tested and up-dated by our laboratory. Sometimes, you can notice slight discrepancies comparing the values of data sheets and the ones published in our catalogues, as well as comparing catalogues printed in different languages. This is possible because different catalogues have been printed out in different times. Nevertheless, all data have been published in full good faith. If any doubt would arose, our staff will be very pleased to help you anytime, although all data sheets published and available in our web site have to be intended the state-of-the-art of technical data we grant on our products. The company reserves the right to modify the published data without notice.