Quality System
QUALITY ORGANISATION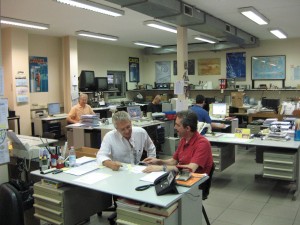 Reliability of CAVEL products is guaranteed by:
the selection of qualified raw materials' suppliers; the use of the most advanced scientific machinery to study, develop, test and produce semi-finished and final products; the attainment of the Quality Accreditation UNI EN ISO 9001:2008.
Click here to download an extract of CAVEL Production and Quality Control Systems.
Production Process and Quality Control
PRODUCTION
"A good product can only be realized with forefront production's equipments". That's Italiana Conduttori saying. The compny has always been trying to keep its machineries, test and inspection instruments up-to-date. The great revolution happened in the 90's when the inert gas (nitrogen) technology replaced the dielectric chemical expansion one. Thanks to these new applications the warranty of our cables has been extended to 15 years and the research of new ones is still ongoing.
QUALITY CONTROL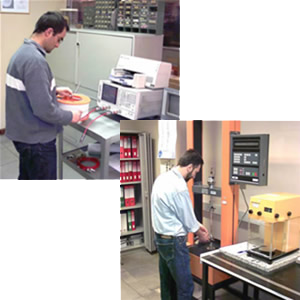 Since the start-up, Italiana Conduttori disposed of a Laboratory able to measure the main electrical and mechanical parameters of the cable. Equipments are regularly updated and include also network analyzers, high precision capacitancemeters, TDR, milliohmeters and dynamometers. The Lab also dispose of triaxial tubes to measure cable screening and climatic chambers to test cable ageing. All equipments used to test the quality are regularly checked and calibrated by external Certified Testing Houses.